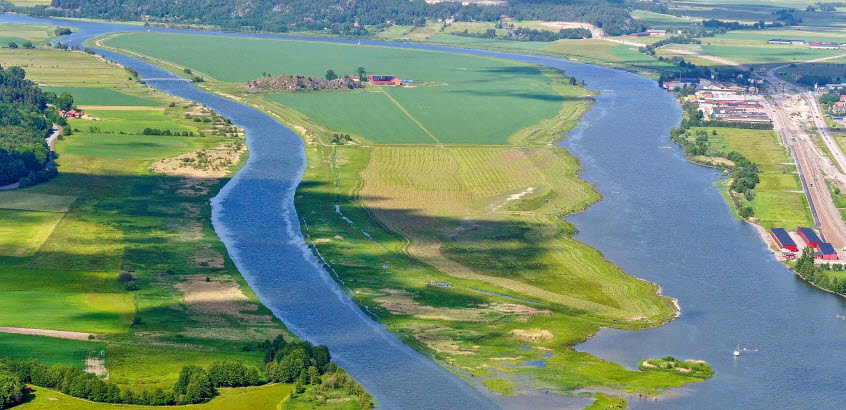 Photo: Mikael Svensson / Scandinav bildbyrå
Landslide protection along the Göta River
There is a high risk of landslides along the Göta River, which can affect both society and individuals. Moreover, these risks increase with a changing climate. The Swedish Geotechnical Institute is working with the municipalities affected, organisations and other government agencies to reduce the risk of landslide along the river.
The Göta River provides about 700,000 people with drinking water. A landslide in a contaminated area could have serious consequences for the water supply. Landslides could also affect individuals, as well as important societal functions such as roads, railways, shipping lanes and electric plants.
Climate change means that many areas along the river are now at greater risk of landslide, if no action is taken. But much can be done to prevent landslides.
The government has given the Swedish Geotechnical Institute the task of reducing the risk of landslides along the Göta River. This work is being done together with the Delegation for the Göta River. The Delegation is providing knowledge about the areas along the river, helping to plan the landslide protection work, giving advice and deciding which landslide protection measures should receive central government subsidies.
With effect from December 2020, the Delegation for the Göta River is financing up to 100 per cent of the cost of the actual geotechnical measures along the river. The purpose is to perform measures to improve stability and thus reduce the likelihood of landslide in high-risk areas.
The SGI has a secretariat which is helping the Delegation with expert geotechnical knowledge, preparing the subsidy cases and geotechnical investigations and scrutiny of proposed measures.
Page was updated 2023-01-30