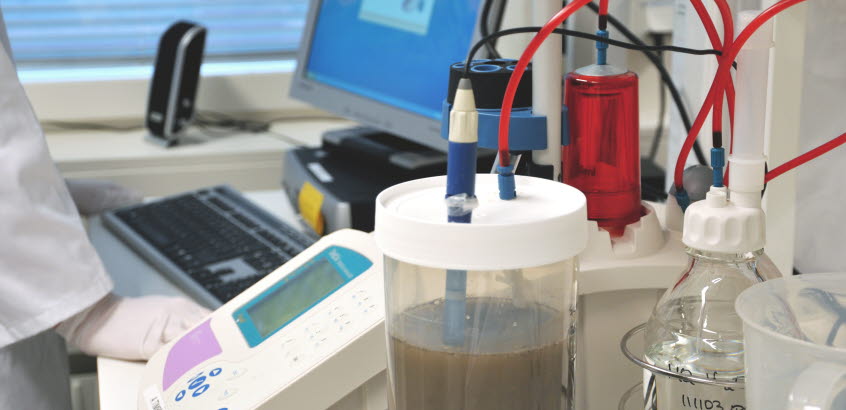 Photo: SGI/Elin Sjöstedt
Our research
Research that brings about change and does good. That is what we strive for. In order to arrive here we need to meet the challenges in society and pursue research based on the needs of the users.
We conduct applied research and development to support our mission. Through research and development, we create a base for dissemination of knowledge and our advisory role.
Research must be of high scientific quality if it is to gain legitimacy in the academic world and among our stakeholders. This is vital if we are to be successful in our endeavour to provide valuable and well-founded information and guidance to the society.
Our remit involves focusing research on key issues within our field and ensuring it is of benefit by establishing close collaboration with stakeholders. Greater cooperation between public sector bodies, academia and industry allows us to address challenges that are critical to the community. Joint research projects, with a focus on practical applications and dissemination of knowledge, are a vital complement to the basic research that is being conducted within academia.
Societal challenges
We conduct research and development that addresses societal challenges within the following areas:
More effective ground construction
There is a widespread need to increase the level of housing production, promote the establishment of a new transport infrastructure, introduce effective maintenance procedures, and employ measures to increase capacity in the existing transport infrastructure. Ground construction is a key element in these investments and major savings for the community can be made by reducing geotechnically related costs and environmental impact by employing more effective methods in ground construction. The high rate of development in urban environments and coastal areas makes it increasingly important to consider whether a site is suitable for building on at an early stage in the planning process. The transition to a more circular, carbon-neutral society, as well as the need for more sustainable use of land, imposes significant demands on the construction sector and requires changes in many areas, including materials, products and processes. This presupposes greater environmental and climate consideration and accountability, new corporate structures and marketing models, novel ways of organising society, pioneering techniques for transforming waste into resources, and greater detoxification of the ecosystem.
Management of contaminated sites
Around 80,000 urban and rural areas in Sweden are contaminated, or are suspected of being contaminated. Contaminated media could take the form of land, construction materials, groundwater, surface water and sediments. Remediation of contaminated areas is important to achieve the objective of a non-toxic environment. This issue is being brought to the fore via the national inventory and state-funded enquiries, public agency supervision of operations, planning work, and the development of potentially contaminated areas. An enquiry and subsequent action involving contaminated areas touches on many different aspects, areas of expertise and environmental goals. In addition to contamination aspects, climate targets and other climate-related aspects are included, along with economic and social considerations, resource management, and sustainable management of excavated contaminated soil.
Climate change adaptation
Climate change is expected to lead to a change in temperature, a rise in sea level, and changes in precipitation and surface water run-off. It will impact directly on the buildability of land and the risk of natural disasters. Adaptation of society to a changing climate is complex and requires collaboration across sectorial and administrative boundaries. Initiatives of a widely varying nature are needed to climate-proof society, covering everything from large-scale relocation and lifestyle changes to local technical solutions and geotechnical reinforcement measures, coupled with the methods and tools needed to follow up and evaluate climate adaptation initiatives.
Goals
The geotechnical risks must decrease
Sustainable adaptation measures against natural events and climate changes must be implemented
Planning and construction process must be made more efficient
The load on the environment and natural resources must decrease
Contaminated areas must be treated
To achieve this, we will define the needs in cooperation with users and through broad cooperation with universities, Governments and trade and industry. Research must be of a high scientific quality in order to be able to convey well founded knowledge and provide guidance. We run extensive knowledge brokering activities to ensure research results benefit society.
Funding and support
Our research is funded through our Government appropriation and contributions from the research council, authorities and the EU.
We maintain a research infrastructure in the form of libraries, laboratories, test fields, GIS and IT support in order to support our research and development activities.
Ongoing research and research findings
A selection of our current International and European projects can be found on our website.
We publish our research findings through reports in our own report series, in other organisations' publications in scientific journals and through contributions to international and national conferences.
Page was updated 2018-05-03