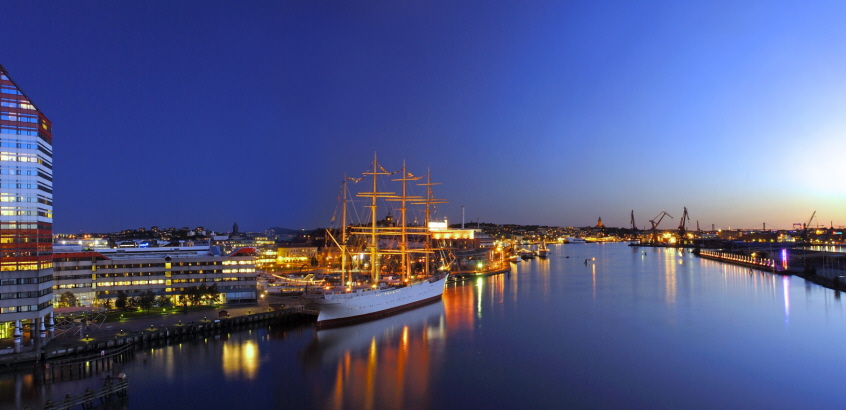 Photo: Göran Assner
WASCON 2012
- towards effective, durable and sustainable production and use of alternative materials in construction
WASCON is the reference international conference on the use of alternative materials in construction. It has been held every three years since 1991 and provides a forum for exchange of ideas and current research nationally and internationally on the use of waste, industrial by-products and other recycled materials in construction.
Increased recycling of alternative materials and waste products is necessary for a sustainable society, but the alternative materials must have sufficiently high technical performance and be acceptable from an environmental risk management perspective. An important scientific base for the implementation is given by the numerous contributions to the WASCON conferences.
WASCON 2012 was hosted by the Swedish Geotechnical Institute, SGI, a governmental agency and a research institute that since the eighties plays a leading role in research and applications of alternative materials in construction. SGI is also an active partner in European activities for the development and standardization of test methods for technical and environmental material properties.
The conference attracted 159 participants from 24 countries and we express our sincere thanks to all of you that contributed to making the conference a successful event: the scientific committee members, the sponsors and exhibitors, the scientific writers and presenters of the conference and all other delegates.
On this website you can find information about the conference topics, presentations, and proceedings. You will also find out who received the ISCOWA Award and the WASCON Poster Prize, and who supported the organization scientifically and financially.
We are happy to note that the WASCON conference is an important meeting point for the scientific community and we are all confident in the future development of waste materials in construction.
We look forward to seeing you at future WASCON conferences.
/Maria Arm
Chairman of the WASCON 2012 organizing committee
Page was updated 2019-02-09