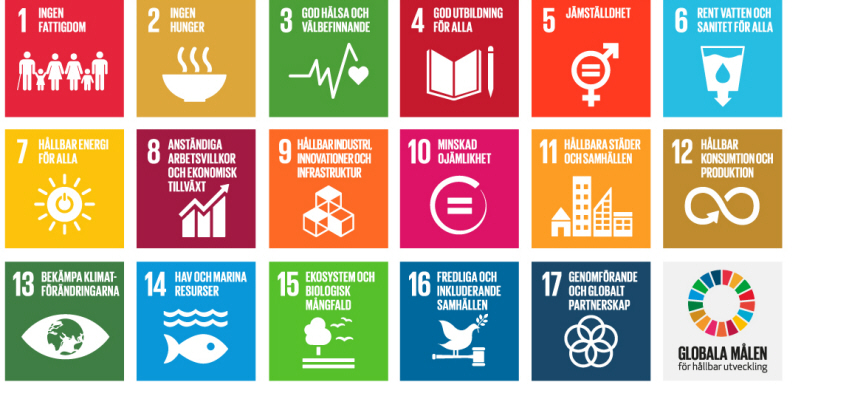 Photo: Regeringskansliet/FN
Agenda 2030 and global sustainable development goals
At the UN summit on September 25, 2015, world leaders adopted the 17 global sustainable development goals embodied in Agenda 2030. The Swedish government has since then issued a request to those authorities that are affected to report on how each of them can contribute to promoting a just and sustainable future. We have submitted a report to the government about how SGI can contribute to achieving the global goals set out in the 2030 Agenda for Sustainable Development.
The Swedish government has appointed a delegation that will work with Sweden's implementation of Agenda 2030 and the global goals. The delegation has been tasked, among other things, with producing a general plan of action and highlighting good examples.
A number of public authorities have been instructed by the government to submit documentation to support this work and to specify those goals and targets in the Agenda on which the work being conducted by each authority has had the greatest impact.
Ways in which we can contribute
Our overall aim as a public authority is that it should be safe and sustainable to live and travel. Key concerns, such as landslides, rock falls, coastal erosion and remediation of contaminated areas, are of vital significance to people's lives and the environment.
In our response to the government, we stated that we are firmly of the opinion that the work we are conducting is having a tangible impact on Sweden's fulfilment of 11 of the global goals and 30 of the targets incorporated into those goals.
Overview of the goals and targets that affect us:

See the overview in full size (PDF) (PDF, Unknown size)
Page was updated 2017-01-31